NORM CORPORATE



After the 1980's the Turkish market, which was almost closed to foreign influences, started to come into contact with western technology where upon it opened its doors to foreign trade and began to enlarge.

This process of enlargement and growth helped the access of high technology and quality to develop within our country Turkey.  

The fact that foreign investors encouraged their local partners in their search for quality directed the firms in various sectors to use equipment of the high technology and research & development investments.

In 1987,we decided to add a new link to this development chain, which the private sector adopted immediately. Those of us who have been involved in important foreign investments in Turkey and abroad, established Norm in 1987 with the goal of high quality and high technology.

Since its establishment, Norm has been involving in important projects, especially abroad, we have successfully completed the contracting of high-technology buildings such as airports, industrial plants, hotels housing and mine process plants.

Norm, which is continuously renewing its technology, has successfully completed projects requiring technological knowledge as well as intensive engineering.

We consider that the experience of our founders and the way of efficient working of our dynamic staff have enabled Norm to reach its goals of high quality.

We are investing our experience, skills and power in the future through our projects.

We express our gratitude to all who have always trust in us.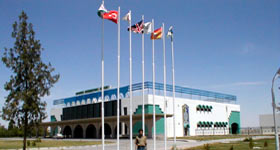 Aims


Norm's objective is investment & management tourism and provide a comprehensive service of engineering , project planning and management, contracting as well as maintenance in mechanical and electrical systems and also procurement of construction materials of any kind of civil, electrical, mechanical subjects.

Norm's mission consists of devising and providing efficient, high-quality engineering solutions for civil and electrical & mechanical systems and equipment.

The experience gained by Norm team over the years has created a unique pool of engineering and business knowledge which are presented to foreign employers in new conceptual approach..